Effective as of 9/29/16 Ron Coon Resins will no longer be accepting checks or money as forms of payments. Accepted forms of payment will be PayPal, debit card, and credit card. If you do not have a PayPal account you can pay with your debit or credit card. As a credit or debit card user you will be sent a PayPal Invoice online to an email account of your choosing (once again you do not need a PayPal account to use your cards). You fill out the info and pay the invoice online. Only PayPal sees your personal info. Once you pay the invoice PayPal pays me and I ship your items.
This is a decision that I was hoping I would not have to make but like so many things a few bad apples ruin it for everyone. For the last 6 months or so my turn around time on money orders has average approximately 4 weeks for the ones that have paid. Believe me I know how real life gets in the way but seriously 3 weeks to get a money order dropped off in a mail box.
I am sorry if I lose you as a customer, I truly understand but if you knew the enormous amount of time and capital it takes to keep this crazy train on the tracks you would be making the same decision.
To all my loyal customers and friends I just want to say thank you, thank you, thank you from the bottom of my heart!!!! I never thought Ron Coon Resins would grow at the rate it is and you all are why, I am humbled to say the least. While this decision has been a tough one know that it is best for my great patrons, and my business to go into the future.
With that all said I'm looking forward to serving all you awesome builders in the future. We have some things in the works at RCR that have the potential of setting the cool bar to a whole new level!!! We will also continue to work closely with WFC Motorsports to come up with new totally awesome affordable parts.
Thanks,
Ron Coon
NEW RELEASE FROM RCR!!!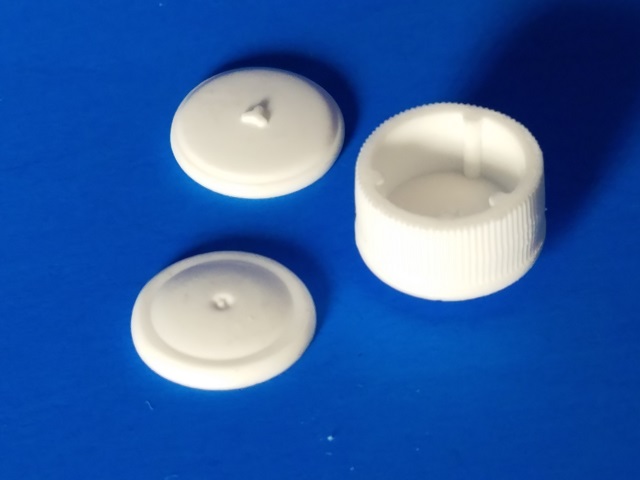 AC_6 Finally someone has an air cleaner with the Circle Track builder in mind. The AC_6 is the most versatile air cleaner assembly on the market today. Comes with 2 different covers, the base has built in riser that can be modified if needed. The element is hollow to give a more realistic look, in scale is approximately  14″ x 6″  just like the big boys are running! It can also be cut down if a different height is needed. Overall height is 1/2″, diameter at bottom plate is 5/8″ in diameter. Just $2.25 plus shipping. 
Welcome to Ron Coon Resins. As a kid I would spend all of my allowance, mowing, and snow shoveling earnings on scale models, sure wish I had some of those kits today! I recently got back into scale modeling and became frustrated with the lack of parts that I wanted and the over the top prices, not to mention the low quality being offered by some casters. That is when I decided to venture into the unknown and cast my own parts for my own use. It wasn't long before others were asking if they could purchase my castings, and as they say, "the rest is history". 
I try to keep at least one set / piece of everything I offer in stock and pride myself on rapid order processing but this is not how I pay the bills so on occasion depending on your order size there may be a delay. If that ever happens you will be notified on expected shipping delay and always have the option of cancelling the order or part of it with no hard feelings.
Last but not least, if it's not good enough for my build, it's not good enough for your build…'nuff said!!!!
Keep checking back because I am adding new items as time permits.
Build on my friends,
Ron Coon
PS All of our castings are 1:25 or 1:24 unless otherwise noted.