ANNOUNCEMENTS/NOTICES/NEW RELEASES
10/14/17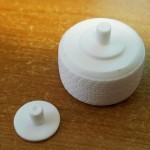 Effective as of 10/14/17 the entire line of 1 piece wheel/tire/hub items with no backside detail will no longer come drilled for axles but will be provided with mounting plates developed exclusively for these items,  metal axles will still be included. Items affected will include w5_1 through W5_6.  
10/12/17
T_11 The T_11 is an awesome addition to any pavement build. Dimensions are as follows; diameter 1.087″, sidewall to sidewall = .74″, and contact path = .64″, 5/8″ center hole.  Just $2.00 each plus shipping. Shown with W-22 wheel and HB_5 hub, not included, must be ordered separately. Item comes bare resin, painted for display purpose only.
10/12/17
CB_1 The CB_1 is a diorama staple, the concrete block. Just $.55 each plus shipping. Item comes bare resin, painted for detail purposes only.
10/1/17
HB_10 Are you tired of generic boring backing plates? If so the HB_10 is for you. The HB_10 is a maximum size rotor and race caliper like you would find on pavement cars or heavy dirt cars.  Insert  will work with virtually any 1:25 and 1:24 scale backing plate. Just $.55 each plus shipping. Painted to show detail. Item comes bare resin, backing plate not included.
9/14/17
HB_9 Are you tired of generic boring backing plates? If so the HB_9 is for you. The HB_9 is a rotor with performance caliper insert that will work with virtually any 1:25 and 1:24 scale backing plate. Just $.55 each plus shipping. Painted to show detail. Item comes bare resin, backing plate not included.
8/27/17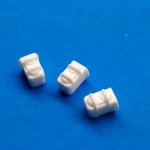 MC_1 The MC_1 is a cool old school dual brake master cylinder. It has molded firewall mount as well as enough "meat" to be drilled for those who want to go the extra mile and install brake lines. Just $.75 each plus shipping!!!
8/24/17
 C_1 The C_1 is a good old fashioned coil similar to an Accel Super Coil. Cast in 2 pieces to allow for better detailing. Just $1.50 plus shipping.
8/5/17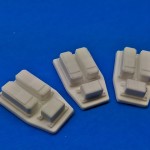 Now in stock , the MSD_2.  The MSD_2  is a 3 unit electronic control panel. Just $1.50 each plus shipping.
8/3/17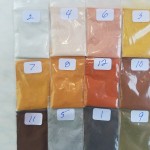 RON COON RESINS CUSTOMER APPRECIATION
One of the greatest feelings is getting to a point where you can give back to the hobby and the customers. For the month of August Ron Coon Resins will be giving away a collection of all twelve weathering powder colors offered by Ron Coon Resins to one lucky customer!!! FREE!!!FREE!!! FREE!!!
Here are the simple rules.
1.Post pictures on Facebook of your received orders, works in progress, mock ups, and builds with my business card in the picture.
2.Tag me, Ron Coon, in the post
3.Every time you complete rules 1 and 2 you will be entered in the giveaway
                                            4.Yep it's that easy!!!
7/8/17
Coming soon to Ron Coon Resins, Accel Super Coils!!! 
6/02/17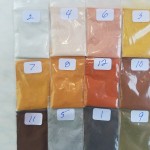 Ron Coon Resins releases its new line of weathering powders. Go To the "TOOLS & SUPPLIES" section for descriptions and pricing. 
5/25/17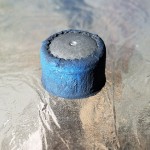 The AC_7 is now in stock, just $1.75 each plus shipping!!!
5/13/17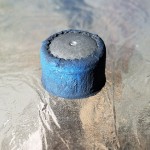 Coming the first of June is Ron Coon Resins latest release, the AC_7. The AC_7 is an air cleaner with molded textured Outerwear bag just like the big boys are running!!! Painted and detailed for display purposes only,
4/22/17
W_23 The W_23 is a beadlock rim with dust cover. It is cast as a solid piece allowing it to be used with virtually any width tire. Can be used with all Ron Coon Resin 5/8″ hole tires, Ron Coon Resins T_6 tires and 1:25 kit tires. Just $1.35 each plus shipping.
3/26/17
SW_1 Good ol' fashioned get up on the wheel and drive it steering wheel!!! Just $1.25 plus shipping.
2/16/17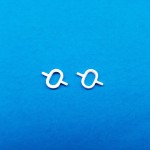 DS_1 The DS_1 is  a driveshaft safety loop. Most racing sanctions have made them mandatory for years. Can be used on Circle Track, Drag, and Street Rod cars. Also use to form driveshaft tunnels. Overall dimensions are 5/8″ wide, 7/16″ tall. Loop dimensions are 9/32″ wide, 7/16″ tall on the outside. Just $.59 each plus shipping!!!
 2/12/17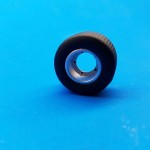 W_22 The W_22 is a good ol' 1:25 scale Wide 5 rim. The wheel has a 5/8″ OD rim shell, 11/32″ depth. and casted lugs. Just $1.25 plus shipping!!!  Use with Ron Coon Resins hubs HB_1, HB_5, and HB_6. Tire not included, painted for display purposes only. Items comes bare resin.
2/8/17 
DC_1 The DC_1 is an awesome start to any build. Great for any race car with a driver's tub. Includes notches for front roll cage uprights, saddle for transmission tail stock, mount for dash, drive shaft opening. Just $4.25 plus shipping. Dash and seat are not included and must be ordered separately. 
2/6/17 
WOW!!! Ron Coon Resins has just signed a deal with WFC Motorsports that is the bomb!!!
WFC Motorsports has been offering free shipping to the lower 48 States when you purchase 3 or more of their vacuform bodies for some time when ordering direct or off Ebay from them.
Well starting immediately, 2/6/17, if you order a minimum of 3 WFC Motorsports bodies from Ron Coon Resins WFC Motorsports will pay for the shipping (to the lower USA 48) even if you order Ron Coon Resin products with the 3 or more bodies!!!
What's your supplier done for you lately???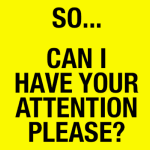 1/8/17  Ron Coon Resins has made changes to their website that you should take note of before placing your next order. Once again Ron Coon Resins has listened to the scale modeling community and has made changes to the way builders can order parts from Ron Coon Resins.
The majority of our parts can now be ordered as single items. You will no longer have to order items in pairs, sets, etc. Why you ask, well plain and simple, here at Ron Coon Resins we are always looking for ways to save the builder money and make shipping even quicker, even though our shipping times are second to none currently!!! Also we plan on being around for a while and are looking forward to implementing production, inventory, quoting, invoicing, and shipping procedures that will raise the bar in the way resin casting is done.
Thanks,
Ron Coon
Ron Coon Resins
www.roncoon.com
12/26/16  T_10  Builders have been asking for a decent dirt tire that could be used with all of the 1:24 scale NASCAR car and truck kits that are available, well here you go. The T_10 can use stock 1:24 scale NASCAR car and truck kit wheels and backing plates keeping the costs down by not needing special wheels or backing plates. If you are missing wheels and or backing plates Ron Coon Resins backing plates W_17, W_18, W_15, W-20, and ASA kit wheels. The W_15, W_20. and ASA kit wheels will need to be used with backing plates or builder supplied rim back halves due to the the T_10 being wider than kit ASA style tires. Dimensions are 1 3/16″ diameter, 1/2″ tread, 11/16″ center hole. Just $2.00 each plus shipping!!!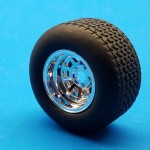 12/10/16 The WFC_9 Thunderbird is out of stock until further notice while WFC Motorsports remasters. Sorry for any inconvenience but will well worth the wait.
 11/19/16 The W_15′s are back in stock. After listening to many builders and what they were saying and asking for I believe here at Ron Coon Resins we have come up with a change to our already popular wheel. We have increased the bonding area on the rear side of the lugs making it possible to still use Ron Coon Resins HB_1 and ASA kit hubs with the simple modification of removing studs, as well as a wider variety of aftermarket hubs. Thanks to all  for your patronage as well as input, it is truly appreciated!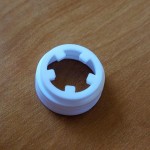 11/2/16
As of 11/2/16 the W-15 Wide 5 wheel will be be out of stock until 11/14/16. Sorry for any inconvenience but to maintain the quality our customers demand it's time for mold maintenance. This will also effect part numbers W_16, Combo_1, Combo_2, and Combo_3. 
 11/2/16
NEW RELEASE!!!
AC_6 Finally someone has an air cleaner with the Circle Track builder in mind. The AC_6 is the most versatile air cleaner assembly on the market today. Comes with 2 different covers, the base has built in riser that can be modified if needed. The element is hollow to give a more realistic look, in scale is approximately  14″ x 6″  just like the big boys are running! It can also be cut down if a different height is needed. Overall height is 1/2″, diameter at bottom plate is 5/8″ in diameter. Just $2.25 plus shipping. 
10/30/16
NEW RELEASE!!!
WFC_4G  WFC Motorsports 1:24 scale vacuform 80′s Monte Carlo Stock Car with glass . $13.50 each plus shipping. Body made from .040″ styrene.
10/24/16 
NEW RELEASE!!!
HD_1 Just a good ol' fashioned Dirt Modified hood. Made to fit Tobias type kits but can be used on many scratch builds. Overall dimensions are as follows, rear width 2″, front width 1 1/2″, and length 2 3/8″ . Just $3.00 plus shipping. Limited quantity. 
9/11/16
I have received some great news  from WFC Motorsports. Starting with the WFC_4 Monte Carlo SS they will be supplying clear styrene glass as an option with their bodies. All future releases will also have glass available. Glass will be made available for previously released WFC Motorsports bodies as time permits.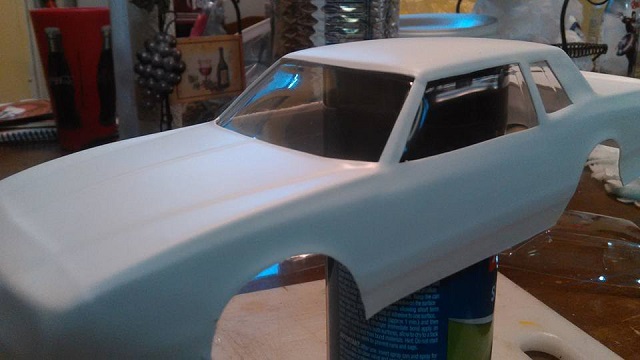 9/11/16
Ron Coon Resins will be closed Saturday 9/17/16 through Thursday 9/22/16, I will be answering emails but will not be sending quotes during this time.
Shipping will end Thursday 9/15/16 and resume Saturday 9/24/16.
Thanks,
Ron Coon
9/1/16 
Effective as of 9/29/16 Ron Coon Resins will no longer be accepting checks or money as forms of payments. Accepted forms of payment will be PayPal, debit card, and credit card. If you do not have a PayPal account you can pay with your debit or credit card. As a credit or debit card user you will be sent a PayPal Invoice online to an email account of your choosing (once again you do not need a PayPal account to use your cards). You fill out the info and pay the invoice online. Only PayPal sees your personal info. Once you pay the invoice PayPal pays me and I ship your items.
This is a decision that I was hoping I would not have to make but like so many things a few bad apples ruin it for everyone. For the last 6 months or so my turn around time on money orders has average approximately 4 weeks for the ones that have paid. Believe me I know how real life gets in the way but seriously 3 weeks to get a money order dropped off in a mail box.
I am sorry if I lose you as a customer, I truly understand but if you knew the enormous amount of time and capital it takes to keep this crazy train on the tracks you would be making the same decision.
To all my loyal customers and friends I just want to say thank you, thank you, thank you from the bottom of my heart!!!! I never thought Ron Coon Resins would grow at the rate it is and you all are why, I am humbled to say the least. While this decision has been a tough one know that it is best for my great patrons, and my business to go into the future.
With that all said I'm looking forward to serving all you awesome builders in the future. We have some things in the works at RCR that have the potential of setting the cool bar to a whole new level!!! We will also continue to work closely with WFC Motorsports to come up with new totally awesome affordable parts.
Thanks,
Ron Coon