CB_1 The CB_1 is a diorama staple, the concrete block. Just $.55 each plus shipping. Item comes bare resin, painted for detail purposes only.
SC_1 How cool would these scales look on the floor of your shop! Kit includes 4 scales with diamond plate tops, 1 display box, 4 cables, and 2 display box decals because we know things don't always go as planned. Parts in photos are painted and foiled for display purposes only, parts come bare. Scale pads and display box come with holes drilled for cables. Just $14.99 plus shipping.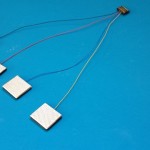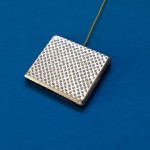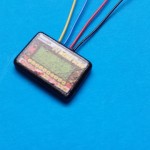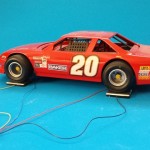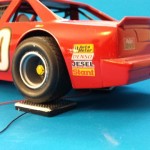 T_1 Every shop needs a junk trailer! Here's one direct from the Ron Coon Resins build table. Trailer comes just as you see it, all beat up and weathered. You couldn't build one for the price of buying one! Just $19.99 plus shipping.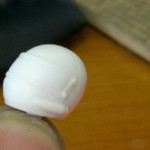 H_1 These cool looking full faced helmets with air intake would look great in any diorama. Just $1.25 each plus shipping.
CARB_1 Holley Dominator type carbs. These would look great on any motor, bench, shelf, etc. Just $.85 each plus shipping, Items come unpainted.
CARB_2 Holley 4150 Series type carbs. These would look great on any motor, bench, shelf, etc. Come Just $1.40  plus shipping.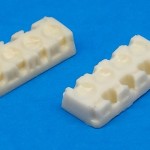 HH_1 The infamous Hemi heads. How great would these look in your diorama!!!! Just $.65 each plus shipping
QC_2 Looking for a heavy duty type QC for your diorama? If so here is the QC for your next build!. At Ron Coon Resins these QC kits are only $4.50 each plus shipping! Kit includes center section (predrilled), rear cover, 3″ styrene axle tube, and 3″ metal axle.Item does not come assembled or painted.
Why hasn't anyone thought of this before? The AIR_1 is a wall mount climate control unit for your diorama. Now you can be comfortable year round in your diorama garage. Kit comes with unit, bare metal foil, and a decal. Measures 1 5/32″ wide, 3/4″ high, 19/64″ deep at vent. Just $3.50 for the kit plus S/H. Unit painted for display purpose only.