DS_2 The DS_2 is an awesome addition to any build. 2 meaty resin u-joints and your choice of aluminum or brass tube shaft. The shafts, minus the u-joints, are 2 1/8″ in length,  making the overall length, minus the mounting pins, 2 11/16″ . Just $3.25 each plus shipping. Painted for detail purposes only, resin parts come bare. PLEASE NOTE ORDER AS,  DS_2A for aluminum or DS_2B  for brass tube .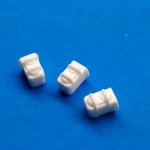 MC_1 The MC_1 is a cool old school dual brake master cylinder. It has molded firewall mount as well as enough "meat" to be drilled for those who want to go the extra mile and install brake lines. Just $.75 each plus shipping!!!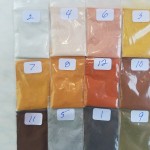 Ron Coon Resins line of weathering powders!!! Go to the "SUPPLIES & TOOLS" section for descriptions and pricing. 
H_4 The H_4 is what the slot car and shelf builders have been asking for and Ron Coon Resins has delivered. Just $3.00 each plus shipping.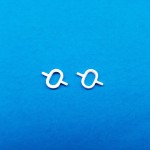 DS_1 The DS_1 is  a driveshaft safety loop. Most racing sanctions have made them mandatory for years. Can be used on Circle Track, Drag, and Street Rod cars. Also use to form driveshaft tunnels. Overall dimensions are 5/8″ wide, 7/16″ tall. Loop dimensions are 9/32″ wide, 7/16″ tall on the outside. Just $.59 each plus shipping!!!
SC_1 How cool would these scales look on the floor of your shop! Kit includes 4 scales with diamond plate tops, 1 display box, 4 cables, and 2 display box decals because we know things don't always go as planned. Parts in photos are painted and foiled for display purposes only, parts come bare. Scale pads and display box come with holes drilled for cables. Just $14.99 plus shipping.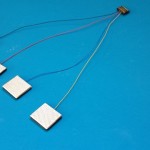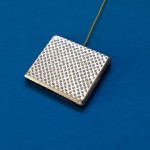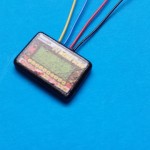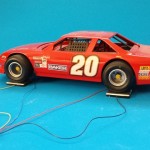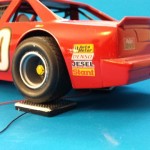 B_1 Here is the hard to find Pro Stock dual batteries. $1.25 plus shipping.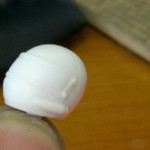 H_1 These cool looking full faced helmets with air intake would look great in any diorama or sitting in any build. Just $1.25 each plus shipping.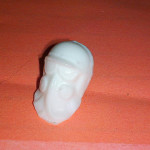 H_2 Now are these cool or what? Vintage Drag Dragster stuff rules!!!  I leave enough resin at the base that you can file it to fit virtually any body, works really well with NASCAR kit bodies. Just $1.75 each plus shipping.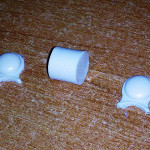 FC_1 Uh huh, we got Gasser tanks!  Just  $1.75 each plus shipping.
FC_2 Try and find one of these anywhere else! Here is the Super Modified fuel cell that you will need for that Revell/Monogram type Super build. Just $1.75 plus shipping.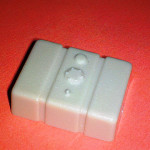 FC_3 This has to be our most popular fuel cell. It looks great sitting in the trunk of any kind of build. Approximate dimensions are 13/16" wide, 5/8" deep, 5/16" high. $1.25 each plus shipping.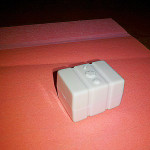 Just a little tip from Ron, order 2 FC_3's and put them together. Sand the details off 1 to get an awesome Late Model or Modified looking fuel cell for you guys that want to drop 'em between the frame rails and show off that fuel cell in your build.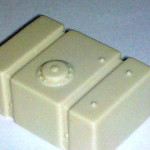 FC_4 Got a gas guzzler? If so here is the biggest fuel we have to date! It approximately measures 1 3/16" wide,3/4" deep, and 7/16" high. Just $1.75 each plus shipping.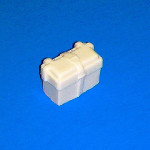 B_2 These battery boxes are awesome! Look good in any build but if you like detail this are great! Just drill holes in the box and run your battery cables, no need for clamps

$.75 each  plus shipping.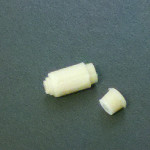 FT_1 Filler tanks with a breather top, a Ron Coon Resins exclusive!!! These tanks can be used as rear end filler cans, supplement rear gear lube tanks, or remote fill cans for dry sump tanks. Just $.1.50 each plus shipping.
H_3  Simpson Shark type helmet with driver's face. Don't want the face? Just take your Exacto on end, scrape it off and paint the opening flat black just like the example on the right, or for a creepy presentation detail the face and place it in a diorama or in your car :) Just $1.00 each plus shipping.
 QC_1 Finally someone has done a quality Quick Change Rear End at an affordable price. At Ron Coon Resins these QC kits are only $4.75 each plus shipping! Center sections come predrilled. Axle tube and steel axle are 3″ in length.  Item does not come assembled or painted.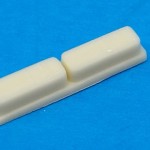 MSD_1 Dual MSD boxes on mounting panel. Don't want to run dual boxes, then cut it in half and with very little sanding you'll have two separate boxes!!!!  Just $1.00 each plus shipping.
QC_2 Looking for a heavy duty type QC? If so here is the QC for your next build!. At Ron Coon Resins these QC kits are only $4.50 each plus shipping! Kit includes center section (predrilled), rear cover, 3″ styrene axle tube, and 3″ metal axle.Item does not come assembled or painted.
Why hasn't anyone thought of this before? The AIR_1 is a wall mount climate control unit for your diorama. Now you can be comfortable year round in your diorama garage. Kit comes with unit, bare metal foil, and a decal Just $3.50 for the kit plus S/H. Unit painted for display purpose only.